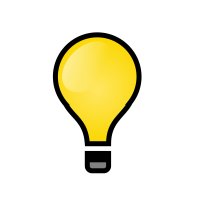 The Solution Guru Brands
Innovative solutions created & developed by Strategic Solution Architect Shawn Ryan Randleman and his team of experts.
ACCOUNTABILITY & PRODUCTIVITY STRATEGY
SMART In Concepts
In August of 2002, Shawn Ryan Randleman & three other partners started to create an Accountability Strategy firm to assist entrepreneurs & small business owners with work-life balance & continuous growth.Over those years, we've expanded beyond accountability into a strategic transformation & management development source for entrepreneurs who seek the disruptive edge. Learn more about our accountability solutions.Our Solution Services Reflect Our Commitment to The Continuous Growth of Purpose-Driven Entrepreneurship...
---
STRATEGY MANAGEMENT & TRANSFORMATION
Venture Concept Group
Anyone can develop a business, but few can build a sustainable strategy with reliable resources to help them scale or create leverage.We provide strategic management, transformation & funding solution for startups & small businesses.
---
Strategic Marketing & Disruptive Media
It's Your Media
We believe the essential piece to growth is brand awareness & product conviction. Our approach provides disruptive marketing strategists with industry-based resources focused on building you a "tribe," not "followers."
Continuous Strategic Ecosystem
365 Work-Life
As we look at the future, we understand entrepreneurs are inspired by challenges and motivated in environments.Over the next decade & beyond, we plan to build an ecosystem dedicated to the development of entrepreneurs & small business investors. We challenge you to get involved with us today. Try out one of the challenges...
Hydration for Success | November 2022

Wisdom for Work-Life Balance | December 2022

Mindfulness for Success | January 2023

Culture Enlightenment for Success | April 2023
Continuous Solution Development for Entrepreneurs
Stay Informed On Our Lastest Innovations!
We love connecting with like-minded entrepreneurs & investors who have a passion for developing startups and the transformation of small businesses.
Join our newsletter today!
Thank you for connecting with us!
You will receive an email shortly you need to confirm. We look forward to connecting with you on new innovations in the world of business.